San Diego Probate Real Estate
San Diego County Probate Realtor
and San Diego Probate Real Estate Information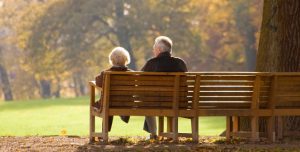 Probate is the legal process wherein the estate of a decedent is administered.  It is the legal method to transfer assets such as houses, cars, stocks, bonds, boats, and personal belongings from a deceased person's name to his or her estate. Once the probate process is complete, assets will be sold or distributed to the heirs.  Many properties will need to go through a probate process in order to be distributed or sold – unless other transfer arrangements had been made prior to the passing of a homeowner.
When Is Probate Required?
When a person passes away and had accumulated assets in excess of $100,000, his or her estate must go through probate. The probate court oversees the entire process. If the decedent leaves a will directing how his or her property should be distributed after death, the probate court determines if it should be admitted to probate and given legal effect. If the decedent dies intestate—without leaving a will—the court appoints a Personal Representative.
Duties of Personal Representative
The Personal Representative (PR) distributes the decedent's property according to the laws of Descent and Distribution. The laws of Descent and Distribution direct the distribution of assets based on hereditary succession.
Real Estate may be included in an estate. Sometimes the real estate is owned free and clear, but other times the property may be
encumbered by a mortgage.  Real Estate affected by probate can include houses, condos, timeshares, lots of land, and commercial properties. If a Personal Representative or an Executor is named it is his or her responsibility to gather deeds, insurance papers, annuities, and mortgage documents.
The Representative is also responsible to safeguard the assets while in the midst of probate.  Once the probate process is complete,  the PR will liquidate according to the decedent's wishes or as necessary in order to pay outstanding obligations. In California, there are specific rules and guidelines to follow when handling matters of an estate.  As such, it is important to rely on the help of a Probate Real Estate Specialist to make sure the correct processes are followed.
How Midas Realty Group Can Assist
Midas Realty Group is experienced in handling probate sales throughout California.  Our Broker is a Certified Probate Real Estate Specialist (C.P.R.E.S.) as wells a Senior Real Estate Specialist (S.R.E.S.). As specialists, we assist you in navigating through the probate system.  We assist you in handling your real estate matters quickly and responsibly- whether you are located around the corner or across the country. In addition to listing and selling your property and providing full service, experienced representation, we can also
Provide Complimentary CMA
Arrange for termite inspections
Coordinate cleaning of property
Obtain title documents
Assist to ensure property I secure
Organize shipping of  items
Make court appearances w/ atty
Advertise property to public
Provide all legal disclosures
Share property with our investor network
As San Diego County Probate Specialists, we don't provide just one service to our clients; we also assist our clients in handling the details that can help make the process as easy as possible.  We work with attorneys all of the time so we know how we can assist the process.
San Diego, California Links of Interest
Please complete the short form below for and a Realtor familiar with San Diego Probate Real Estate will contact you ASAP to discuss how we can assist you . 800-546-2289.
Call Midas Realty Group for assistance in other cities 800-546-2289:
Midas Realty Group specializes in providing probate real estate assistance to homeowners in the following San Diego cities: Cardiff by the Sea, Carlsbad, Chula Vista, Coronado, Del Mar, El Cajon, Encinitas, Escondido, Fallbrook, Imperial Beach, La Jolla, La Mesa, Lakeside, Lemon Grove,  Leucadia, Oceanside, Pacific Beach, Pala, Palomar Mountain, National City, Pine Cove,  Poway, Rainbow, Ramona, Rancho Bernardo, Rancho Santa Fe, San Marcos, Santee, Solana Beach, Spring Valley, Valley Center, Vista